Design a Pedicab Campaign 
BikeCABs 

unique ability to saturate a multitude of markets makes us the leader in outdoor advertising. Leaving a lasting impression with patrons as they attend events or visiting downtown, pedicab branding isn't simply advertising space. 
After custom painting and stacked vinyl media, they assume the

 personality 

in the product.
Display your persuasive message or announcement on the body of the pedicab. 
Think of pedicabs as a big slice of pie!  You get more than just advertising when you brand 5 or more pedicabs.  The market research is clear because the pedicabs work specific events. 
The community awareness happens every time a person chooses to ride the pedicab.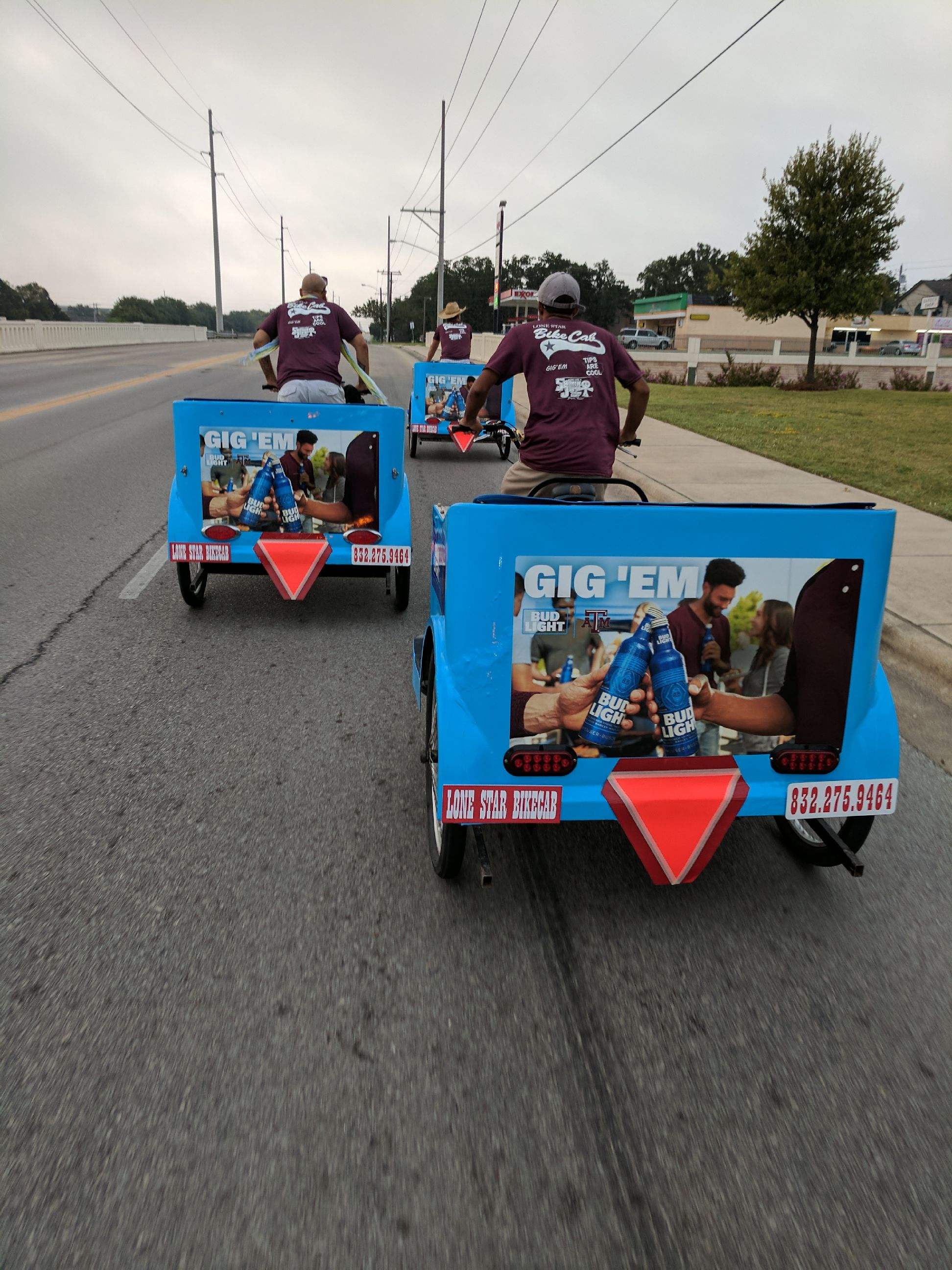 Tightly Fitted vinyl wrapping, matched to your specific color, then we apply vinyl lettering on top of the wrapping.ap
Layered or Printed; weather-proof vinyl panels with an adhesive that we apply to the sides of the pedicabs.  These panels can be replaced very quickly if your message changes frequently. Back and Side Panels.
Super Bowl Houston 2004, Anheuser-Busch painted the pedicabs red and put reflective lettering "BUDWEISER" on the back panels of the pedicabs.  They designed different ads for Bud Light and used vinyl signs.
Call Us Today for an Easy Quote!